South this time on Sacramento River Rail Trail FB Trailhead
Yesterday we went north of Keswick Dam for a mile and a half or so (and back), late this afternoon we went as the sun was setting south. And as usual, it was a fun exploration with an emphasis on future possibilities.
Murphy was solid - towed me mostly, meaning he stayed on the trail and didn't try to scamper off to chase any critters (always a good thing). It was cold - freezing again tonight - but beautiful. The time of day we started was 4 p.m. Knowing it was about a 3.5 mile round trip to the dam and back in this direction, I expected we would make it back easily  before the sun set and we did. 
We didn't see a single soul on this one - mainly because of the temps and time of day. The trail is more single track in this stretch then on the north section yesterday, so there was more mud from the melting rain earlier this week. Again, wear your heavy duty trail shoes or hikers... the jagged rock chunks (my guess is these sections of trails aren't that old) aren't fun if you're not padded. With that said, I definitely have been working on altering my footwear with more socks, etc. with the lingering heel bruises. Once we are warmed up, all is well, but icing after is becoming the norm. And yes, mom, I did rest it four days during the rain... But Murphy and I HAVE to run.
No word on when Billy will be up here to get all of the boys back running again, but by then we will have some trails worked out. 
We jammed for the second day in a row to my Pandora U2 with Bruce Springsteen station... My favorite tune today was a blast from the way past - On the Dark Side by John Cafferty from the movie Eddie and the Cruisers!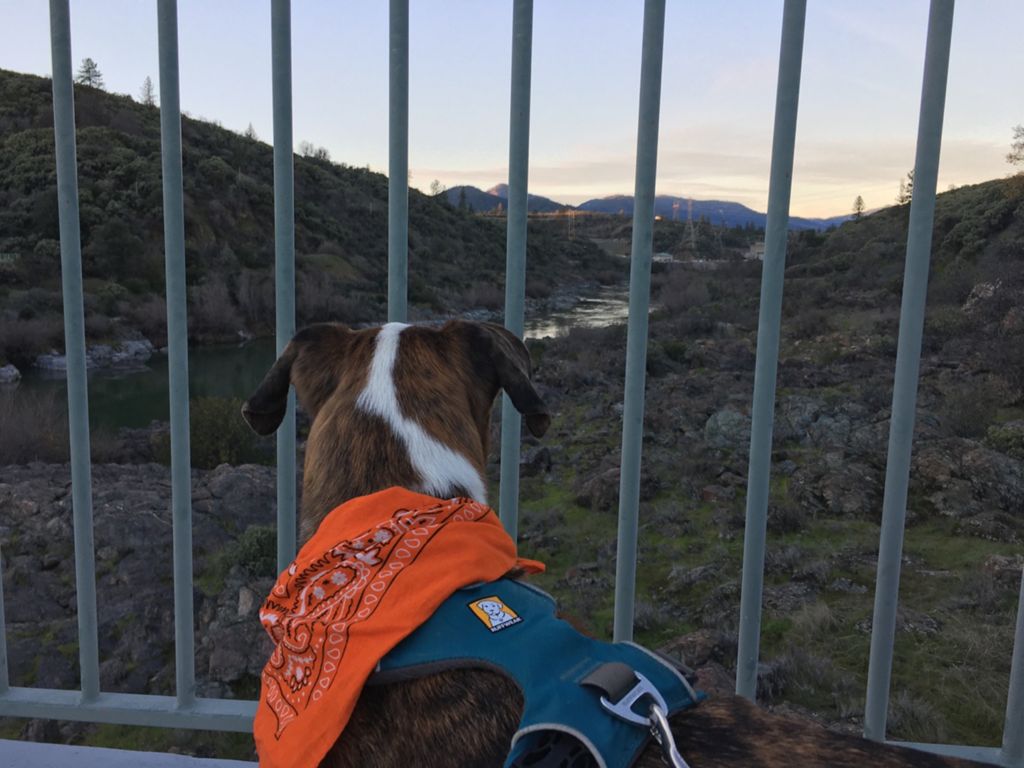 Strava title:
Sacramento River Rail Trail FB Trailhead South
Title:
South this time on Sacramento River Rail Trail FB Trailhead
Summary Polyline:
sq{vFhmhjVhGrCc@`C~@r@WfCjBDCjFvBnA^mClAH|K~KfAqAZjBpBQr@cB\nCt@In@gFlCvEhBcApBjADcFrAJ~@wC|DzKpA?fAwDzDvAd@`DJkBbBfCpAcAcDgBe@bC]kCcEoBgAJFlDuA?{E_J_@fBsAQC`FuBkAwAxA_DkFw@pFiAoCyC~Bg@qBiFC_@}CqEcDcBRWlBsBuAB}EwBo@T{G}ALgDmD
Cover image:
https://dgtzuqphqg23d.cloudfront.net/3qjPCHFG1g8trZHq_9X9tXxvHMY8SD0QHKO6jCDl_0g-1024x768.jpg